Our story in a short Finnish way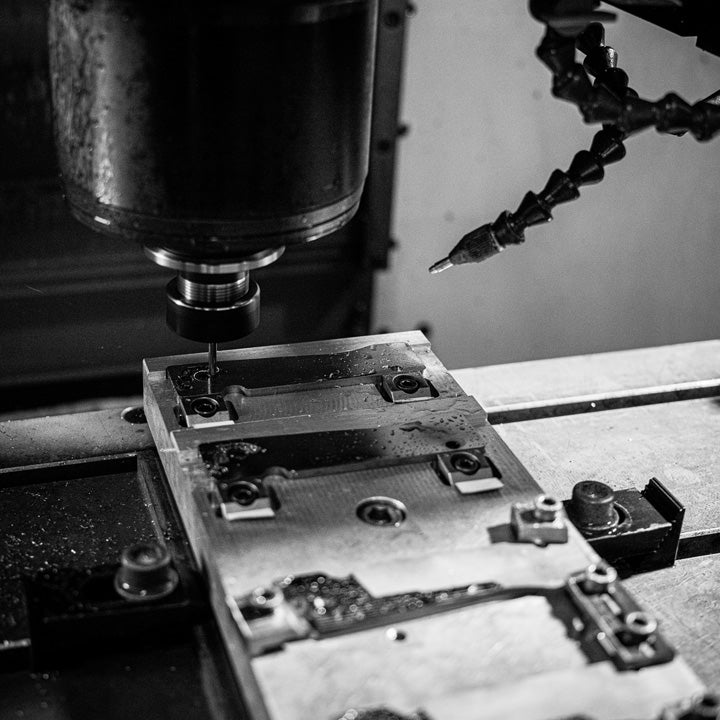 Collaboration
We had a dream for a long time to start making folding knives together. In late 2021 we finally found an affordable CNC machine for sale. It was old, year 1998 Haas VF-2, but we got it in pretty perfect and nearly unused condition.
Soon the deal was done and the machine was on its way to our first location which happened to be an old piggery. That is where our name, Hog House Knives comes from.
Either one of us knew how to operate cnc machines, or how to use cam software. Through trial and error we managed to figure it all out.
Our goal is to make high quality custom knives. We make everything our self, except M2.5 screws.
In mid September 2022 we found a new place for the shop and moved out from the old piggery.

We hope that you have a great time with our knives.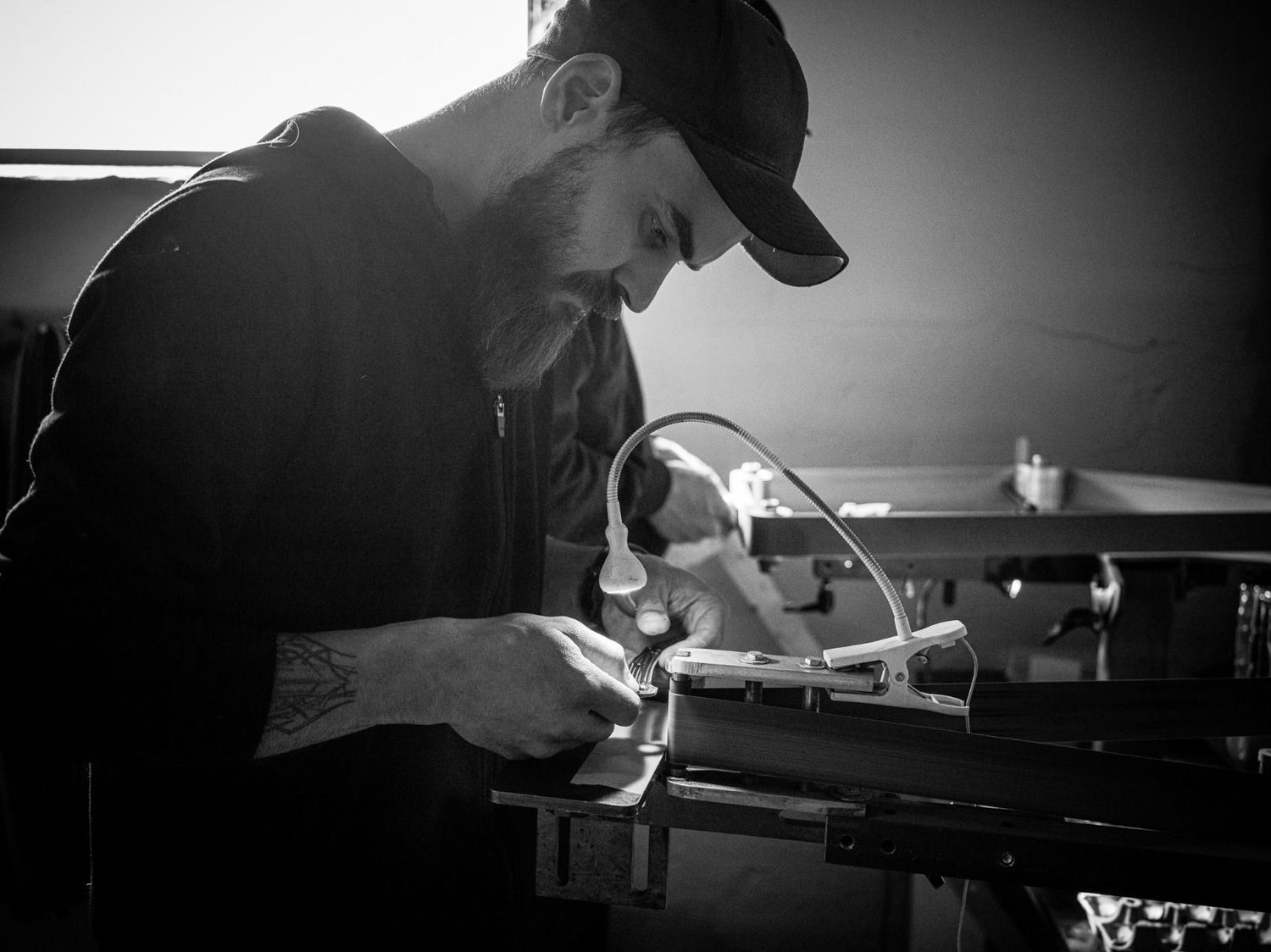 Tapio Syrjälä
I made my first knife in 2014. At first, I started making traditional Finnish Puukko Knives, and soon it changed from a hobby to making them almost the entire day.
I have been making all kinds of knives during my knifemaking journey, from Puukko's to Loveless style full integrals and lately most of my full handmade custom knives have been folding knives, which i strated to make first in 2017.
I had my Master Bladesmith (Puukkoseppamestari) degree accepted by Finnish National Agency for Education (EDUFI) in 2018.
I am also forging my own stainless Damascus and Titanium Mokume, and we will make some one-offs with those materials also with Hog House Knives.
Viljami Salonen
I have always been building and fixing things, but it wasn't until 2010 when I started seeing myself as a craftsman.
After my service in Finnish army, I got into college of crafts and design and studied there to become a metal artisan. Instantly I knew this was something I was meant to do and it engrossed me entirely.
The school gave me an opportunity to learn basics of blacksmithing, machining and casting metal.
I had the freedom to try new techniques and materials. Really soon my focus shifted towards knifemaking, and I started making kitchen knives and traditional puukko knives. I then started experimenting with Damascus steel and mokume-gane.
Those materials gave me inspiration to start making jewelry and after my graduation I went to another school and became a goldsmith.